NPC SOUTHERN USA
Dear Competitor: We are thrilled you have decided to compete in our event and know that you will have an amazing weekend! The NPC Southern USA Championship is all about YOU and showcasing your hard work and dedication. Our Staff is here to make YOUR weekend stress-free, exciting and FUN!!
This competition is sanctioned by the National Physique Committee of the USA Inc. The contest is a NATIONAL QUALIFIER for all events this year.
ELIGIBILITY
This competition is open to all NPC registered athletes who meet the following requirements:
Possess a current NPC card (unregistered competitors may purchase a NPC card for $125 at check-in, or you can buy one now by visiting npcnewsonline.com/join-the-npc).
All competitors must present a valid photo I.D.
A signature of consent by the parent/guardian is required for any competitor under the age of 18.
Crossover Rule: Crossovers between different DIVISIONS (example: figure and bikini or bodybuilding and physique) require SEPARATE entry forms per division and are subject to separate entry fees. Crossovers within the SAME division may be on the SAME entry form and follow the listed crossover pricing.
Payment for online registration must be submitted via Paypal. There will be NO REFUNDS.
DEADLINE: Online registration will be closing on June 27th at 11.59pm. The fee for late registration (after June 27th) is $50. On Site Registration is Also Available
Registration Form - Click Here
Team Affiliation
Every coach with 5 athletes or more will receive: recognition on stage, a swag bag, (1) pre-judging ticket, (1) final ticket, (1) backstage pass, trainer with the most athletes entered will receive trainer award. (must have 5 athletes entered to qualify)
Add Questions?
Contact us at info@npcsouthernusa.net
ATHLETE PERKS
Custom medal for the Top 5 in each class
Trophy for all overall open champions
Goodie bag with full sized supplements
Overall NPC Championship rings
Overall winners' goodie bags
Paid entry to NPC Universe for overall open champions
Waived late fees to NPC Universe for those who qualify at this event.
Backstage video monitor for athletes to watch show
Night Show Red Carpet Gala
The trainer who has most athletes register for the show will receive the Team Award.

REGISTRATION
You can now register online to compete in the NPC Southern USA Championship. Select the division in which you wish to compete from the list below.
Official Contest Photographer
Monsta Photos will be the official contest photographer for this event. If you are interested in getting pictures of yourself in this event, they will be available for one low (Pre-Show) price of $60 (CASH). Sign-up will be during check-ins so don't miss out! Make sure to bring payment, during check-ins, in order to secure this great deal.
If you decide to pay after the event, the price jumps to $100 (paid online). I make this a sweet deal so you all can take advantage of a great low pre-show price.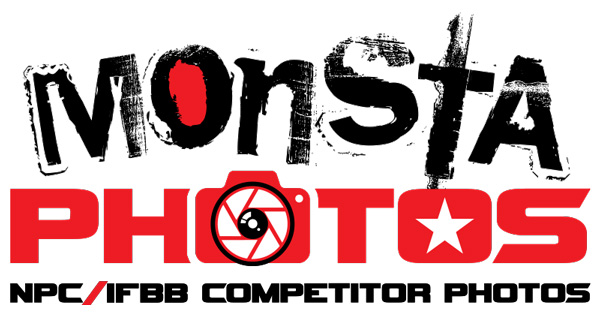 Here is all that it includes:
All pictures of you from the Pre-Judging
All pictures of you from the Night Show
All photos will be supplied digitally via (DropBox) for you to download in hi-resolution
Full copyright release for using them for self-promotion
What do I need to do to sign-up for contest photos?
VERY SIMPLE. Just see me (Chris Cuadras-Show Photographer) at the check-ins on the Friday before the show. And make sure to have $60 cash with you to be paid at that time. I will get all your info then to ensure you get all your photos after the show. I try and make it very simple so you can focus on the competition. Please note to allow a few days after the show for processing of all the photos. I will be organizing them all into different sections between pre-judging and the night show for easy ways for you to find your photos for download.
As far as scheduling the service, all you have to do is meet up with me at check-ins on Friday. I will have everything to give you then.
Don't miss out on this great opportunity!
So to re-cap:
If you are interested in photos, just bring $60 (CASH ONLY) to the check-ins and I will get you on the schedule for your shots.
SEE YOU AT CHECK-INS!
For further information, please contact me at chris@monstaclothing.com